Summer is here again and with it the hot weather, which is hard for you and your little one to bear. If you want to cool your baby down and face the heat wave with peace of mind, we think the baby water mist is the ideal solution.
Effective in combating heat stroke, a misting machine is suitable for caring for your child's skin while protecting it. But do you know which one to choose? Refillable or with thermal water? Here are some answers.
Our opinion on water misters for babies
There are several types of baby water misters on the market. Depending on what you want, we advise you to choose a refillable or thermal water misting device.
The refillable baby water sprayer
The refillable or hand-pumped baby water mist is a must if you are environmentally conscious. It consists of a container that can be filled with mineral or tap water. This concept is also more economical than the aerosol sprays sold in shops and pharmacies.
To use it, simply unscrew the top of the sprayer. Then fill the reservoir with water and turn the pump 10 to 15 times to pressurise the water after screwing the top back on. Then simply press the button to enjoy a mist of fine water droplets on your face or body.
In addition, the refillable sprayer is a refreshing solution ideal for babies in hot weather. For optimal protection and use, remember to clean it well. It can quickly become a nest of germs. You should therefore wash it thoroughly in a dishwasher after each use to protect your baby's health. It is also advisable to use only mineral water.
The thermal water mist
Similar to the refillable water mist, the thermal water mist is a product that moisturises and refreshes. The difference is that it is an aerosol and is not refillable. It is also essentially composed of thermal water rich in mineral salts and trace elements, giving it antioxidant virtues, ideal for to protect and soften baby's skin.
You can use it at any time of the day or season to moisturise your child. As well as providing freshness, it offers a pleasantly cool sensation that will help baby through hot spells.
Note that thanks to its high tolerance, the thermal water mist is perfect for the still fragile and immature skin of babies. You can use it in different ways. To take care of baby's skin, thermal spring water can be used during washing or diaper changes. It soothes reddened and irritated buttocks due to the acidity of stools and urine and prevents diaper rash. Spray water to gently rinse the skin and gently dab it with a cotton pad to dry the skin.
The same applies to eczema, which is very common in babies. Although treatment is prescribed by your paediatrician for these cases, a baby water mist can be used. It calms the urge to scratchIt soothes redness and irritation and moisturises dry areas. After washing your child in the bath, you can even rinse it off with the spray.
The water mister is also very practical for fever relief. It helps to lower the baby's body temperature. It is ideal as a supplement to the bath when it is hot or if the baby has a fever. This addition of thermal water rehydrates the skin and calms any slight fever.
Do you want to humidify the air in your home (and baby's room)?
What is the purpose of a baby water sprayer?
A humidifier is a device that creates and disperses a fine mist from a liquid. Essentially composed of fresh water, it allows you to cool your baby down in hot weather and helps him to breathe easierfor a moment. It is a practical accessory, easy to carry and above all indispensable for babies in summer with the rising temperatures.
Indeed, the body of a baby, much more than that of mum and dad, is composed of 80 % of water. He is therefore more particularly exposed to the risks of dehydration (extracellular, intracellular or global). To remedy this, we recommend a water mist for babies. It promotes the formation of fine water droplets, which, when sprayed, moisten the skin.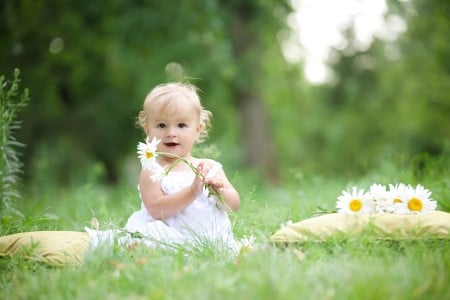 It also allows you to lowering body temperature in case of fever. When sprayed on the skin and face from a reasonable distance, it helps to rehydrate the skin. In addition, note that some brands of mists offer waters used in the treatment of skin diseases. Calming, treating and regenerating, they help to soothe irritation and itching in case of eczema. They also reduce redness and sunburn and neutralise limescale that is harmful to the skin.
The baby water mister is thus the best ally for your well-being and that of your child. In addition, you can contribute to the preservation of the planet with the refillable misting device, because this little jewel does not generate any waste or gas.
How to protect baby from the sun?
Protecting your baby from the sun is important because of the sensitivity of his skin. Although sunscreen protects against UV rays, clothing and shade offer the best prevention against the sun. Your baby has thin, low melanin skin and is particularly vulnerable to the sun. To protect it, you can use these tips:
Choose long, tightly woven, dry clothes as soon as the UV index rises above 2.
Choose wide-brimmed hats to cover baby's entire face and neck.
Also protect his eyes with sunglasses.
Avoid exposing your child to the sun between 11am and 4pmThis is when the sun is at its strongest.
Note that you need to make the right choice of sun protection for your baby. You can choose between different textures depending on the application you prefer. You can choose between sun milk, sun spray and sun reflex.
These protections should be applied at least 30 minutes before exposure to the sun. In the event of sunburn, despite all the precautions, remember to apply compresses soaked in thermal water to the affected area.