A radiator humidifier is ideal if you want to combat the dry feeling from your convector heater. As well as reducing the feeling of dry air, this small radiator humidifier will help you maintain the relative humidity of a heated room in winter.
Our selection for the year 2023
There are a large number of radiator saturators on the market. In order to make your choice easier, we have limited our selection to 3 products that we believe are the best for your home in 2023.
1. Astuceo Radiator Humidifier
The classic
Pearly and white, this ceramic saturator is a must if you want to combine humidity and heating in winter. Sold in packs of 4 and delivered with its hooks, this radiator humidifier will easily fit in all types of interiors and will require little maintenance.
2. Com-four Radiator Humidifier
The design bonus
Made of stainless steel, this radiator saturator will help you to maintain a sufficient humidity level in your room when it is heated in winter. Sold in sets of 2, this timelessly designed product also comes with two rubber rings to protect your radiator and saturator from shocks.
3. Metrox Radiator Saturator
The best value for money
Discreet and modern, this ceramic radiator saturator is ideal if you want to limit the amount of dry air in a room. Glazed on the outside, the porous inner surface of this product is designed to allow better evaporation of water. Sold in sets of 4, this product has hooks that can be individually adjusted to the shape of the radiator.
How does a radiator saturator work?
A radiator saturator is a small ceramic water tank with a hook that is hung on the radiator. The water in the tank vaporises on contact with heat, thus reducing the perceived feeling of dryness (dehydration of the mucous membranes, irritation of the airways).
In general, the water in a radiator humidifier is heated to 40 degrees, which makes it an ideal place for bacterial growth. To reduce this risk, we recommend acidifying the water by adding a few drops of lemon or vinegar.
Is the air in your house too dry?

>> Discover our complete guide to the best humidifiers
The advantages of a radiator saturator
Practical and easy to maintain, a radiator humidifier is an economical solution if you want to gently humidify your room. In particular, it helps to maintain a sufficient degree of humidity (between 40 and 60 %) in the space where it is located.
Ease of use
The installation of a radiator saturator is in itself very simple. Simply attach the hook that comes with the device and hang it from your radiator. Once attached, make sure the hook is secure and can support the weight of your humidifier. Improper installation could cause it to fall and break.
An economical solution
Because of its design, this type of humidifier is by far the cheapest on the market. The only constraint for this type of product is that it must withstand high heat while allowing water to evaporate over time.
Easy maintenance
It is advisable to maintain your radiator heater regularly (about twice a month). This will help to prevent lime deposits and kill any bacteria in the water. A few drops of lemon or white vinegar in water is sufficient for this purpose.
Essential oils
A radiator saturator is ideal if you want to do aromatherapy and improve room humidity. Simply add a few drops of essential oil to the water in the tank to enjoy its benefits. However, be careful not to add too much in order to limit the diffusion of Volatile Organic Compounds (VOCs) into the air.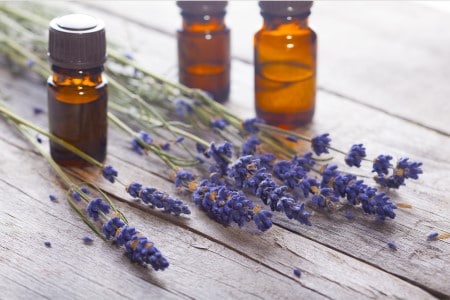 The disadvantages of a radiator saturator
The use of a radiator saturator has some disadvantages: limited efficiency and low water content are its main drawbacks.
Limited effectiveness
Radiator saturators usually deliver between 10 and 20 ml of steam per hour depending on the heating power used, while an electric humidifier will produce between 100 and 300 ml of steam per hour over the same period. If the air in your room is too dryIf the room is too hot, the use of radiator humidifiers may not be sufficient to reduce the dryness of the room heating.
Low water content
The volume of the water tank of radiator saturators is the weak point of these products. To avoid this, we recommend models with a large water tank. This way you can avoid having to refill your saturator too regularly.