Every year, the media reports more deaths caused by the "silent and invisible killer". An odourless, colourless and tasteless gas, carbon monoxide is one of the most common causes of death by poisoning in France.
What are the symptoms of CO poisoning?
The most common symptoms of CO poisoning are headache, vomiting, dizziness, stomach ache, weakness, chest pain and confusion. CO symptoms are often described as "flu-like".
If you breathe in a lot of carbon monoxide, it can make you faint or kill you. People who are drunk or asleep can die from CO poisoning before they have any symptoms.
Who is at risk of CO poisoning?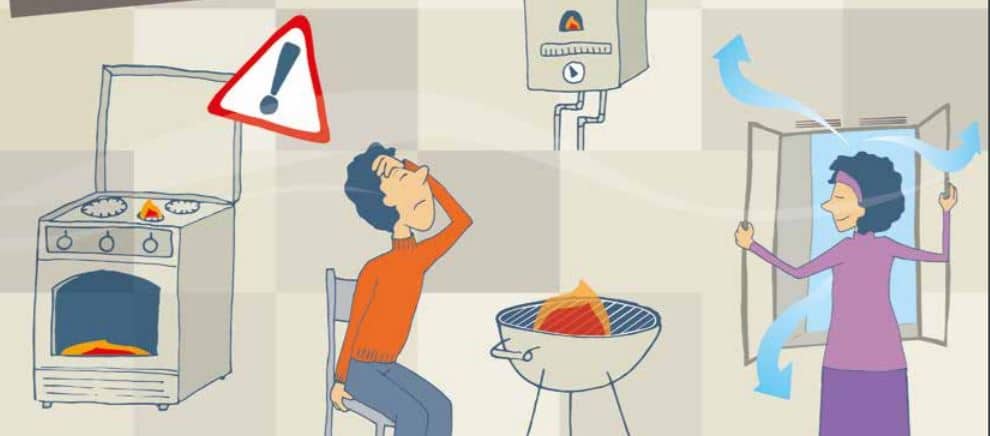 Everyone is at risk of CO poisoning. The elderly, infants, people with chronic heart disease, anaemia or respiratory problems are more likely to become ill from carbon monoxide. Every year in France, nearly 1000 households are affected by this gas and more than 3,000 people were poisoned by carbon monoxide, including more than 30 deaths.
You can keep yourself and your loved ones safe. Buy and maintain a carbon monoxide detector. We all know how important it is to have a smoke detector; a CO detector is just as important. There are many different types of detectors, whether they are battery operated, mains operated or even linked to your smartphone. In addition, many smoke alarms now come with a carbon monoxide detection feature.
How is carbon monoxide created?
Electrical appliances do not produce CO under any circumstances. So you don't have to worry about electric heaters, microwaves, cookers, etc.
Every time a fossil fuel is burned, carbon monoxide fumes are released. So if you burn fuel in small engines, lanterns, grills, fireplaces, gas cookers or gas heaters and wood stoves, you may be exposed to toxic levels of carbon monoxide. As it is a colourless, odourless and tasteless gas, there is no way of knowing it is present until it is too late.
How can I protect myself from CO in my home?
Here is a (non-exhaustive) list of preventive measures you can take:
Install a CO detector in your home and check the batteries when you change the time of your clocks in spring and autumn.
Place your detector close to the rooms so that it can easily wake you up if it goes off.
Choose a CO detector with a digital display. This type of detector will be useful for detecting unusual levels of CO in your home as well as alerting you.
Follow the manufacturer's instructions and replace your CO detector every 5 years.
Have your water heater, heating system and any other gas, oil or coal burning appliance serviced annually by a qualified company.
Make sure your gas appliances are properly ventilated. The horizontal flue pipes of your water heater, for example, should slope slightly upwards towards the outside. This slope limits carbon monoxide leaks if the joints or hoses are not properly adjusted.
Have your chimney checked or swept every year. Chimneys can become clogged with debris over time, which can lead to a build-up of CO in your home.
Never seal a ventilation pipe with tape or paper. This type of sealing is dangerous, as it can lead to a build-up of CO in your motorhome or house.
Never use a gas cooker or oven for heating. This misuse can lead to a build-up of CO in the air inside your motorhome or home.
Never light a barbecue indoors. Burning charcoal releases large amounts of CO.
Never use a camping stove indoors. Its use can lead to a build-up of CO in your motor home or house.