For most people, the bathroom is one of the most important rooms in the house and should always be kept clean. This room is often subject to moisture build-up due to showers and steam baths.
This moisture, if not removed, can lead to problems such as mould growth, mildew and damage to floors and walls. Finally, it is not uncommon for excessive moisture to damage other parts of the bathroom that are supposed to be dry, such as cupboards and towels.
Aren't bathrooms supposed to be well ventilated?
Nowadays, modern houses are designed with an adequate ventilation system, which is not always the case, especially for old buildings built before the decree of 22 October 1955 (concerning ventilation of new houses).
Without proper ventilation, a bathroom can only deteriorate rapidly and this is where the bathroom dehumidifier comes into play. If no ventilation work is carried out, this device is essential to remove the humidity from the air and bring it back to its normal level.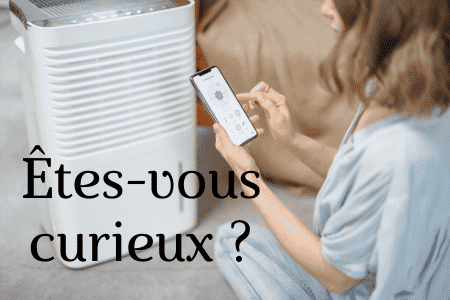 The 7 best air dehumidifiers in 2023
How much does a bathroom dehumidifier cost?
The bathroom dehumidifier is not a very expensive device. You can get one for less than 100 euros. And unless you have a large bathroom, you will only need a small dehumidifier. It is simply a small unit that you can place on a counter or even in an open cupboard.
Although this device does have a cost, it is much less than the cost of repairing your bathroom due to excessive humidity. After all, such damage does not only affect the bathroom, but also other parts of the house. If your bathroom is upstairs, the moisture can potentially impact the ceiling of the room below. Over time, this problem is bound to grow, leading to major repairs and a greater impact on your finances.
Installing a dehumidifier is certainly a temporary solution, but it can save you a lot of money by avoiding a number of jobs caused by excessive humidity. In cases of high humidity, however, you will need to call in a professional to install a controlled mechanical ventilation if your bathroom does not have one. It is the best way to fight humidity in a bathroom before a bathroom dehumidifier.
Can a dehumidifier protect my health?
In addition to the damage this moisture can do to your home, it can also be harmful to your health. Too much moisture in the air can promote the proliferation of moulds and fungi, which are dangerous to your health. Do you really want to breathe air full of mould and mildew?
While buying a bathroom dehumidifier may not seem like a good idea to some people, even though it may be useful to ventilate the bathroom by leaving the doors open, there is no guarantee that this will be enough to keep the room free of moisture and therefore the risk of mould or odours. Only a bathroom dehumidifier will keep the room free of mould and odours.